Metro Drug Coalition provides substance abuse prevention resources for families, teachers, businesses, faith leaders and physicians in Knoxville. We are the only local non-profit solely dedicated to evidence-based drug prevention.
Stay connected! Sign up for our monthly eBlasts or check us out on Facebook and Twitter.
---
Recent News
Create your own user feedback survey
MDC's 30th Anniversary Dinner
Join us for our 30th anniversary dinner on May 5, 2016.  MDC is pleased to announce that Sam Quinones, author of Dreamland: The True Tale of America's Opiate Epidemic, will serve as the keynote speaker for the night. Sponsorships are still available! For more information on how to be a sponsor or to purchase tickets, please visit here.
Opioids & Chronic Pain   
The following link is an educational piece on opioids use and chronic pain from the TN Department of Health. Feel free to check it out!
http://health.state.tn.us/Downloads/Opioids%20Education%20Piece%20FINAL.pdf
Naloxone. Know the facts  
Beginning July 1, healthcare practitioners will be able to prescribe Naloxone. Do you know the facts? Click here to get educated.
Join us for our Coalition Membership Drive on May 27! 
We want YOU… to join us in support of our mission to reduce youth use and adult abuse of alcohol and other drugs in Knoxville. Attend this event to receive information about the coalition, network with community leaders and become an active member.
For more information on this upcoming event, please contact Aly Taylor at 588-5550 ext. 105.
Announcing the "Our Lives. Our Health. Our Future." Video Contest!
High school students (public or private) in grades 9-12 were invited to produce 30 second Public Service Announcements (PSA) addressing prescription drug abuse, underage drinking and/or tobacco use. The students aim to reach other teens.
For more information about this click here.
Dispose of old medications this weekend
Prescription drug abuse is America's fastest growing substance abuse issue. To overcome this problem, MDC encourages everyone to properly dispose of their old medications.
Take your old, unused or expired prescriptions to the next collection event this Friday and Saturday, January 31 – February 1 from 9 AM-3 PM during the Healthy Living Expo at the Knoxville Convention Center. Only personal medications will be accepted.
For more information about the event visit medicationcollection.org.
Join us for our coalition retreat on Jan. 28!
We want you as a member of our drug-free coalition. We are holding our annual coalition planning retreat next week at the MDC offices from 2-5 PM. Make your voice heard and help us decide what projects to work on in 2014. For more information, contact Aly Taylor at 588-5550.
Happy holidays from MDC!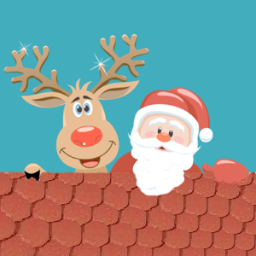 Holidays are a joyful time for many people. For others, they are filled with family discord, painful memories and difficult emotions. If you or a loved one is struggling with alcoholism or other addictions, it can be prime time for relapse.
Before the celebrations begin, check out our safe party planning and tips on staying sober. Merry Christmas!
See older news on our

News Feed

!